Directions for getting to Lausanne Free Church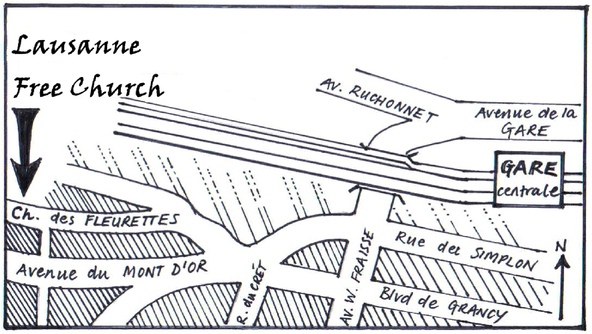 For public transport directions:
The church's address:
Lausanne Free Church
Chemin des Fleurettes 36
1007 Lausanne
Switzerland
View from Chemin des Fleurettes: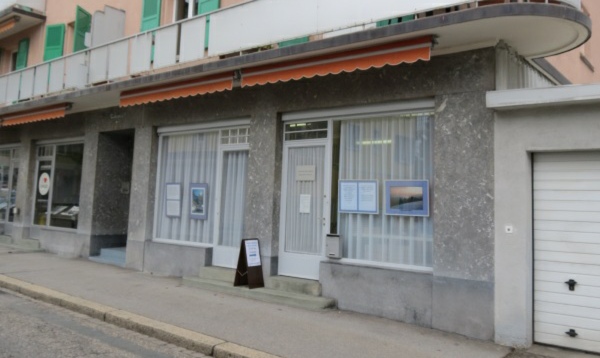 Further directions if you are coming by car or train:
By car: There is parking in Chemin des Fleurettes in the marked blue boxes. During the week you need to display a "macaron" showing the time you arrived. This will allow you to park for up to 90 minutes. Most hire cars will have a macaron, which is bright blue with a dial showing a clock, but if you don't have one we have some you can borrow at the church, so please come and ask when you arrive. After 18.30 and on Sundays parking time is unlimited and you do not have to display a macaron. Do not park in any unmarked space or you may get a fine.
There are also plenty of marked spaces in the nearby roads, but if you have trouble finding somewhere to park come to the church. We can give you advice and a map to show you where to look. Don't worry about being a bit late for the service - because people travel some distance to get to LFC this happens from time to time.
By train: Lausanne Free Church is 5-10 minutes walk from the main railway station. As you come out of the station turn sharp left. Go under the bridge and then turn right (beside a cinema). After 30 metres you come to a junction. Turn right and after 20 metres you will see a large stone water trough in front of you. Chemin des Fleurettes is immediately to the right of this and is very small with lots of bollards. There is a 20 kph speed limit for cars because pedestrians have priority. Beware! There is another road that runs parallel to Chemin des Fleurettes - check the signs. The church is towards the far end on the right. There is another church on the left just before it, which is looks like a church and is French-speaking. Lausanne Free Church has its home in an old shop and has a board outside on the pavement.